Peerless Construction
Integrity, transparency and a commitment to the highest levels of quality embody what Peerless Construction is. By leveraging the combined experiences of our ownership, staff, select subcontractors and local suppliers we strive to provide our clients with a customized, streamlined and personal construction project management service, unique to the construction industry. At Peerless Construction we adapt our process to meet the needs of our clients; we do not believe that "one size fits all".
Contact Us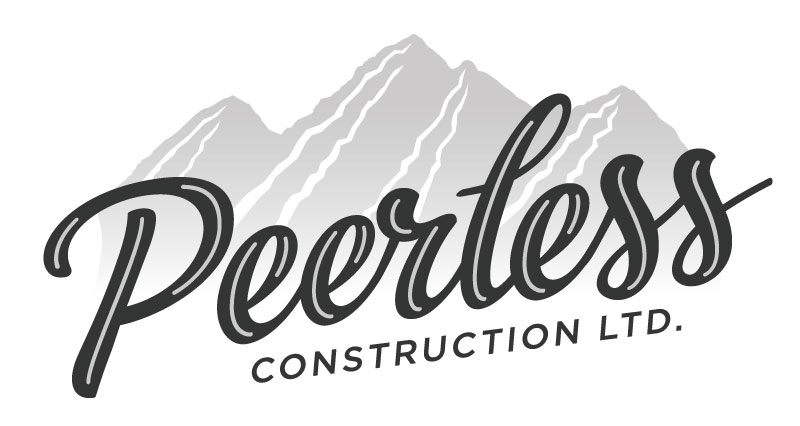 Peerless Construction Based in Northern Nevada
Owner and founder, Vince Mack, saw a need in the Carson City and Reno areas for a general contractor that has had the experience to handle large and complicated commercial/industrial/institutional projects, but was also efficient and lean enough to bring value and a personalized approach to potential clients.
real-time data and reporting
Regardless of the delivery system, we utilize a powerful suite of cloud-based estimating, project management, scheduling and accounting software that allows us to input and produce accurate, real-time data and reporting that gives our clients transparency and confidence that their projects are running smoothly and achieving the desired results.
GENERAL CONTRACTING
Peerless Construction is a full-service construction company in Reno and we perform the full range of in-house estimating, pre-construction and construction management services, but more than that we want to go the extra mile for our potential clients to bring their projects to fruition. We have developed a great many partners and local contacts to assist with everything from value engineering options to project financing. We help our clients navigate the often confusing and laborious process of permitting and regulatory compliance by working hand-in-hand with their design-teams and local officials. Long before we begin work on the construction, we begin the work of organizing the project in a way that best suits our clients needs and offer a number of delivery systems that can help us achieve the best results.
Design-Build and Design-Assist
Here at Peerless Construction we believe that the best results in the construction process can be achieved through collaboration and streamlining. With our extensive experience in the design-build and design-assist delivery methods our clients can utilize a single-firm to manage and be responsible for the various stages of a complex project including:
Manage various stages
Design-Development and Space Planning
Pre-construction and Value Engineering
Design Review and Code Analysis
Permit Submittal and Compliance Management
Constructability and Logistics
Project Management and Construction Administration
Close-out
By utilizing Peerless Construction's design-build services our clients are able to benefit from single-point access to their projects and the assurance that the scope-gaps and grey-areas that can disrupt traditional projects are minimized and managed efficiently. Design-build and design-assist also allows for the fast-tracking of projects as the design, estimating and pre-construction processes happen simultaneously and remove the task of bid comparison and leveling between different Generals. Peerless Construction has developed relationships with a variety of local professional Architects, Engineers and design-build subcontractors such that we can build the right team to best serve the needs of our clients, regardless of whether that is a full ground-up project, mechanical/electrical upgrades or tenant improvement. Project success and client satisfaction are our primary goal.
About Peerless
Peerless Construction was formed in 2016 when owner and founder, Vince Mack, saw a need in Northern Nevada for a General Contractor that has had the experience to handle large and complicated commercial/industrial/institutional projects, but was also efficient and lean enough to bring value and a personalized approach to potential clients.
Based in Northern Nevada, Peerless Construction is a full service construction company in Northern Nevada that specializes in commercial, industrial, institutional and public works construction. Our team has vast experiences with a wide variety of projects; from luxury residential spaces to full scale extraction and mining operations, from secured access hospital projects to tilt-up warehouse construction. We have the experience to plan, execute and manage any project that our clients need us to tackle and through a variety of delivery systems we can tailor our process to the specific needs of our customers.
When you work with Peerless Construction you will not be working with a nameless or faceless corporation, or an endless stream of customer service representatives; you will be working with the owners of the company and their hand-picked team of professionals. We believe in a hands-on approach to management, where not only do we manage the company, but we also work along side our staff to personally manage our clients' projects. Personal responsibility and professionalism are the keystone to our operations.
Featured Projects
Project success and client satisfaction are our primary goal.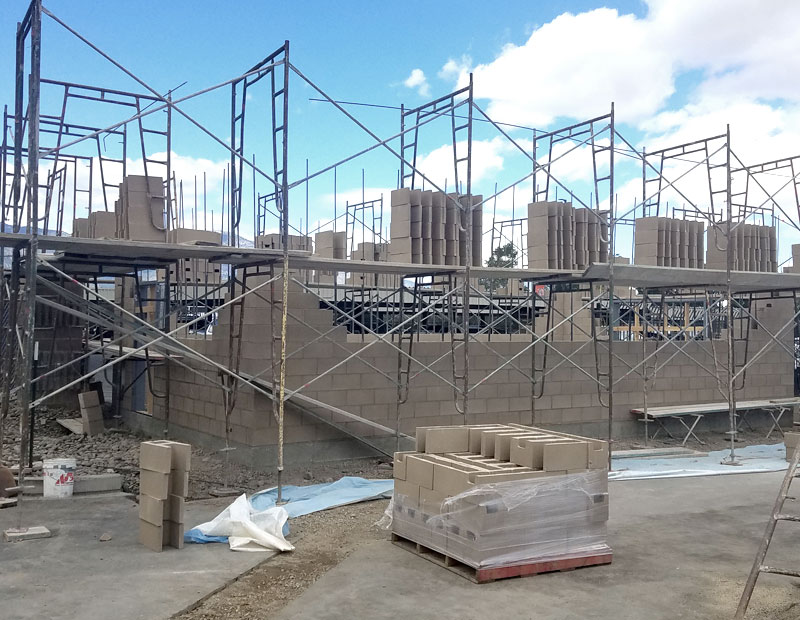 Ormat Technologies TI @ 6140 Plumas – Reno, NV
27,000 square foot complete interior demolition and interior renovation of an existing two-story structure for the future North American Headquarters for Ormat Technologies, Inc. Project includes the complete removal and replacement of all mechanical and electrical systems and fixtures, installation of new data-center, new boardrooms and office spaces with modern equipment, furnishings and finishes. Work also included parking lot and site-hardscaping renovations for ADA compliance as well as modifications to the site's utility infrastructure.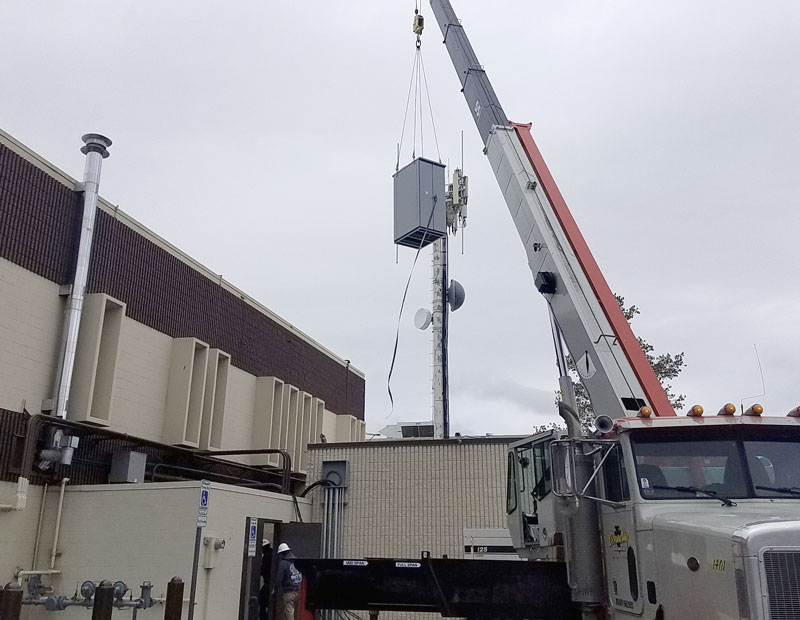 Douglas County Judicial & Law Enforcement Center New Generator – Minden, NV
Public works contract for the installation of new 650 KW standby generator to service the entire Douglas County Judicial & Law Enforcement Center. Work included the construction of a new slab-on-grade and CMU generator house, the complete modification to and addition of new main switch gear, addition of extensive site underground and building utilities and the removal of two existing smaller generators. Project required intense coordination with onsite personal and the utility companies to maintain power and operations for active courtrooms, police department, jail and kitchen facilities during utilities shutdowns.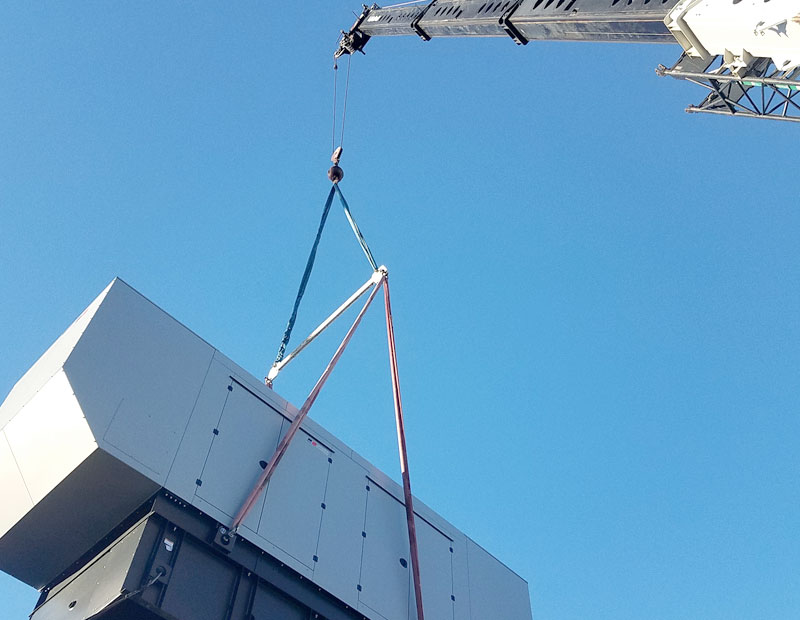 Holiday Inn Express Interior/Exterior Restorations – Minden, NV
Interior and exterior removal and replacement of various finishes on an existing 3-story hotel property. Work includes the replacement of exterior stucco and moldings, windows, roofing, various copings, lighting fixtures and shear elements as well as the interior replacement of insulation, drywall, paint, various wall-coverings and flooring elements. Work was performed on operational hotel and employed several methods to maintain guest safety and egress through active construction.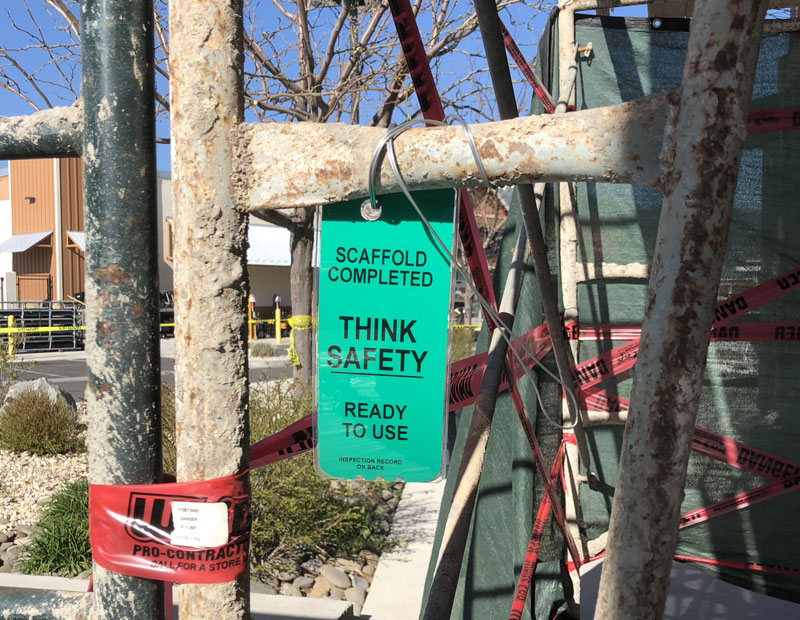 Waterfront Apartments Site Preparation – Sparks, NV
Peerless Construction was contracted to complete the site grading and underground utilities work in advance of a follow-on five-story, approximately 250,000 square foot apartment complex. Work included the removal of existing site utilities including electrical, communications, domestic and fire water, storm and sanitary drainage. The construction of new keystone and masonry retaining walls, all new underground utilities and building of the various site subgrade building pads.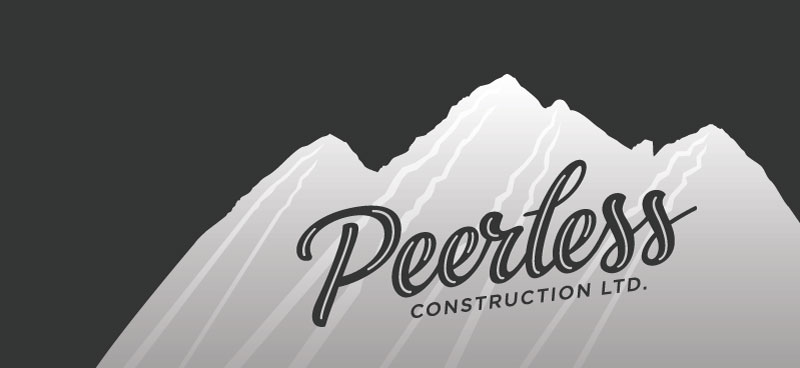 You will be working with the owner of the company and their hand-picked team of professionals
Vince Mack
Vince Mack began his career in the construction industry in the mid 90's at the most entry level position that exists, cleanup laborer. He was driven to learn and quickly picked up knowledge from various trades as he moved from carpenter apprentice, to electrical apprentice, to concrete apprentice. He accepted a foreman's position on a luxury home renovation project in Incline Village and worked on this premier property for 2 years, performing framing, concrete, and finish trade work. From there he accepted a position as a concrete superintendent for Mountain Concrete and spent the next several years managing large scale residential and commercial concrete projects in Carson City NV and beyond. In 1999 he decided to obtain a General Contractor's license and build custom homes. He built 6 custom homes from 2000-2006 as well as numerous other smaller projects. As the economy began to weaken he was offered a position as a commercial construction superintendent for Metcalf Builders. He supervised several restaurant projects, shopping mall work, the Fandango Casino Expansion, and the Galaxy Theater project in Carson City. As the commercial construction industry slowed he took a position as a Project Manager/Estimator for Herrera Corporation. His duties were to manage all aspects of the Nevada branch of this Santa Maria, CA based company, with the majority of the work located at the Reno Veteran's Administration Hospital. From 2010-2015 he managed nearly $15 million dollars of work on this Reno campus. As the economy strengthened again, he recognized an opportunity for a well-managed and efficient General Contracting business in the Northern Nevada market.
Peerless Construction Ltd.
NV State Contractor's License #0081929
Address
1475 Old Hot Springs Rd, Unit #1
Carson City, NV 89706